by Kristina Lewis, ND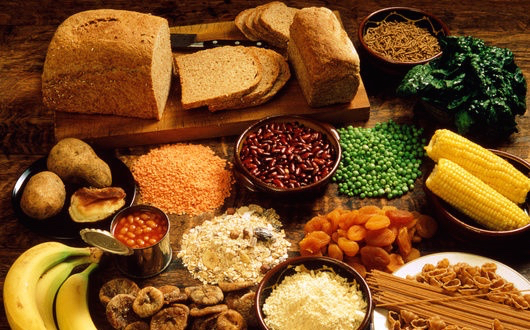 A study by researchers at Emory University suggests that Americans eat fewer than 70 percent of their meals at home. And of those meals eating at home, how many are "microwave" dinners as compared to fresh, whole foods from real ingredients?
One way to boost your health and have more control over what food you're eating is to cook your own foods more often. From choosing your ingredients, to preparing and cooking for nutrient preservation, home cooking allows you to have complete control over what goes into your body. Cooking at home also allows you the ability to manage food allergies and sensitivities, as well as portion sizes. Furthermore, regularly preparing and eating healthy home cooked meals will help train your palate to enjoy healthier fare, while improving your creative cooking skills.
BUT…who has the time!? This is one of the biggest concerns many people have about making from-scratch, whole-food, nutritious meals. With the demands of work, school, home, and life in general, few people have the time to spend 2 hours chopping vegetables and making meals by hand.
Thankfully there are creative solutions that are popping up every day for ways to still eat fresh food while maintaining a practical schedule.
One of the more popular ideas right now are the "Meal-in-a-Box" meal kit delivery companies like Hello Fresh, Blue Apron, Sunbasket… a new one seems to appear every week. While it's a good idea in theory, many people find that the cost per meal is still more than if they had purchased the ingredients locally. But if it helps you and is what it takes to get your family cooking and eating healthy meals, then go for it!
Other more cost effective ideas include:
Meal Planning. If you plan meals ahead of time, you always have the ingredients for the meals you want to eat ready to go…versus the 6:00 pm "oh no what's for dinner?" panic that leads to take-out or frozen pizza. I've personally tried approximately 150 different meal planning apps, software, and techniques, and the one I've fallen for and use regularly now is called Plan To Eat. They offer a free trial and it's a combo of recipe keeper, meal planner, and shopping list all in one.
Bulk Cooking. One of my personal favorite ways to cook at home on a limited schedule is to use the idea of "freezer cooking"–set aside one or two days a month, cook and freeze meals to feed the family for the entire month, then enjoy home-cooked meals all month even on busy days when there's not much time to be in the kitchen. One of my favorite resources to help manage this is Once A Month Meals.
Chop everything you'll need for a week in one fell swoop. Clean, prepare and package raw veggies like carrots, cucumbers, celery or chard for quick grab and go snacks. I like to chop an onion once, and then if I want to throw sauteed onion into my morning eggs, all I have to do is dump some in the pan with no knife or extra clean up needed. Having things ready to grab makes it so much easier…because haven't we all let lettuce go bad or wasted that carrot because we didn't feel like washing it or peeling it when we were hungry? I know I'm certainly guilty of this one.
Crock pots. I can't say enough about using slow cookers as a way to have food prepared while you're out; coming home to a meal that's already ready is one of life's little joys. There are a zillion websites and cookbooks with ideas about what to put in a crock pot. If you haven't explored this world, you may be surprised at how many more things besides a stew you can make in a slow cooker.
*note: this post contains affiliate links