Individualized naturopathic therapies can work wonders to restore balance and sanity in women with PMS.
PMS and PMDD Affect the Health of Many Women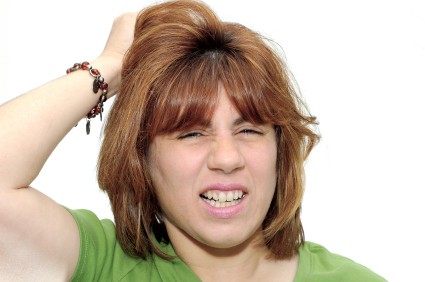 PMS or Premenstrual Syndrome and its severe cousin, PMDD, also called Premenstrual Dysphoric Disorder, affect many menstruating women every month. It can be very distressing for the woman suffering from PMS as well as for those around her.
Symptoms of PMS
There are over 200 symptoms associated with PMS, ranging from physical symptoms to out-of-control mood swings. The most common symptoms are bloating, headaches, food cravings (CHOCOLATE!), uterine cramps, headaches, breast tenderness, mood swings, irritability, and depression. To be considered PMS, these symptoms get worse the week or two before a woman's period, and improve soon after menstruation begins.
Naturopathic Medicine Can Help You Change the Way You Feel
Did you know if you suffer from severe PMS you don't have to feel so badly? What so many women and their loved ones don't realize is that PMS is not something to just suffer through, month after month.
Dr. Kristina knows this from personal experience.
"I used to have horrible PMS, and I should probably take this moment to formally apologize to all who have had to deal with me in the past! I would be grumpy, then suddenly burst into tears (for no reason, of course), followed by lethargy and physical discomfort and finally intense irritability. I thought this was just the way life was, and that there was nothing that I could do but wait for menopause to release me from this monthly drama. But after applying some basic naturopathic and holistic health care principles, I now rarely experience PMS symptoms, and if I do, they are mild and not distressing."
The Many Causes of PMS
PMS is often a complex interplay of several factors that are unique for every woman. The answer to the question, "What causes PMS?" is, "It depends."
As naturopathic doctors with a specialty in women's health, we see many women on a daily basis with this condition, and can say with confidence that every woman has a unique story, with individualized obstacles and holistic therapies that work best to restore balance and sanity to her world.
When our naturopathic doctors take an in-depth look at our patients, the most common culprits behind PMS include a poor or imbalanced diet, lifestyle factors (including smoking, stress, and lack of exercise), liver stagnation, less-than-ideal digestion, and hormonal imbalance. Rarely are all of the above present in every patient, and each patient may have a unique presentation of how these obstacles can be mediated.
You Don't Have to Suffer. We Can Help.
Many of our PMS patients have come to us because they felt overwhelmed and are grateful to have help sorting out all the options. It is essential to develop an individualized, holistic health plan when dealing with a multi-faceted issue like PMS. Individualized therapies such as homeopathy, herbal medicine, and dietary changes can work wonders to restore balance and sanity in women with PMS.