We all know drinking water is not only good for us, but necessary for our health. But what TYPE of water should we be drinking? Is tap water safe? What about bottled water? Should you use a filter and if so, which kind?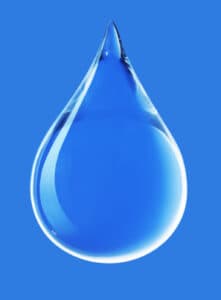 This is a perplexing issue without a lot of obvious answers.  Our tap water is not pristine; bottled water may be nothing more than tap water, not to mention its environmental impact.  Filters can be expensive, and are they really doing anything anyway?
Thankfully, the trusty researchers at the Environmental Working Group have decided to tackle this issue head on and have provided some scientifically-based, realistic guidelines on drinking water.
Tap Water
EWG researchers have found more than 300 pollutants across the nation in municipal tap water.  Many of these chemicals and pollutants are not regulated, meaning they can be legally in the water without any limits set on unsafe amounts.
To see what contaminants are in your local tap water, you can search this database (enter your zip code and local water utility): National Drinking Water Database
Here's the link for the City of Asheville Water Report
Bottled Water
This may actually be worse than tap water.  Many times bottled water is nothing more than tap water.  However, the bottled water is not subject to the same testing standards of municipal water and you can't often request contaminant testing reports like you can from your local water utility.  Bottled water often comes in plastic bottles, which contain harmful chemicals (including xenoestrogens that can affect human hormonal health).  The bottles are also harmful to the environment, filling up our landfills with non-biodegradable plastic.  Finally, bottled water can cost up to 1900 times more than the same tap water would cost!
Filtered Water
This seems to be the way to go for many people.  If you know what contaminants are in your local tap water, you can pick out the filter that makes the most sense for your home.  Filters range from pitchers you can store in your refrigerator to ones integrated into your kitchen faucet to ones that filter all the water in your whole house.  The most common technologies used in filters are carbon filters and reverse osmosis.  The different types have different pros and cons and different prices, so finding the one that makes the best sense for you is an individualized choice.
You can look at EWG's handy chart describing the different types of filters, including their pros and cons:  Water Filter Guide
Conclusion
Although we need to be careful about the water we drink, it's nice to know there are relatively easy solutions out there to keep our bodies hydrated without negatively affecting the environment or spending lots of money.  Spend a little time educating yourself about your local water, take the appropriate steps to filter your water, then cross this off your list of things to worry about!