We work as a team with you to reach your health goals
We are Dr. Eric Lewis, ND and Dr. Kristina Taylor Lewis, ND, a husband-and-wife team in Asheville of professionally trained naturopathic doctors who are experts in natural health and holistic medicine.
At Lewis Family Natural Health, our goal is to help your body heal from within, utilizing the best of western and alternative medicine.
We work as a team with you to reach your health goals, whether it be relief from a specific health concern, supportive therapies that will not conflict with your current medications, or achieving optimal wellness.
We love spending each day helping people achieve their health goals.  More than just doctors, we consider ourselves teachers, coaches, and counselors to people of all ages.
Meet Our Holistic Doctors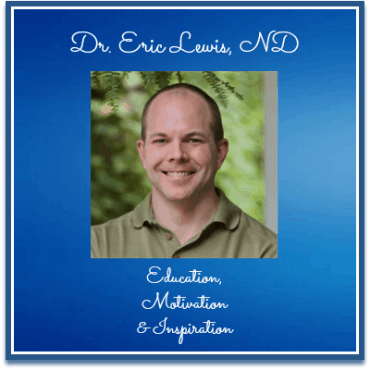 Dr. Eric strives to inspire patients to live healthier lifestyles and achieve a better quality of life both inside and out. His expertise includes holistic hormone balance and boosting energy metabolism.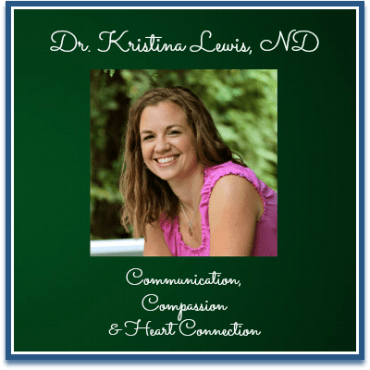 Dr. Kristina works with patients to encourage and strengthen their body's own innate healing. She has a special passion for holistic women's health care and expertise in homeopathic medicine.
Contact Lewis Family Natural Health Today
We recommend that all potential patients take advantage of our free 15 minute consultation over the telephone, in order to see if our office is right for you.
Contact us to schedule your free 15 minute health consultation with one of our naturopathic doctors.
We look forward to hearing from you & seeing how we can be of service to you!
---
AN INTRODUCTION TO NATUROPATHIC MEDICINE
Naturopathic medicine supports the body's inherent capacity to heal itself.
What is Naturopathic Medicine?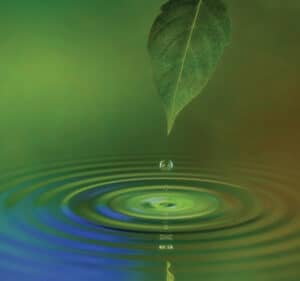 Naturopathic Medicine is a distinct health care profession that blends safe and effective holistic, natural therapies with the latest scientific knowledge of health and medicine.
It combines the best of the alternative medicine and Western healthcare worlds into one integrated whole.
It is a distinctive and unique natural approach to health and healing that recognizes the integrity of the whole person.
The Unique Profession of Naturopathic Doctors
Naturopathic doctors (NDs) like Drs. Eric and Kristina Lewis concentrate on whole-person wellness by identifying and treating the cause of an illness, rather than just treating the symptoms.
They see each patient as an individual, and develop plans that are custom-tailored to each patient's needs.
Naturopathic doctors emphasize supporting the patient's body's inherent capacity to heal itself.
A naturopathic doctor is uniquely qualified to bridge the gap between the alternative health world and the conventional medical world; NDs understand and speak the language of medicine while also embracing the art of natural healing.
Naturopathic medicine is committed to the creation of a healthy world in which humanity may thrive.  It is the health care you may have been searching for but never knew what it was called!
THE SIX PRINCIPLES OF NATUROPATHIC MEDICINE
Suppressing the symptoms is like cutting the wires to the "Check Engine" light on your car without first looking under the hood.
Naturopathic Medicine is based on six underlying principles of healing. These principles are based on the objective observation of the nature of health and disease, and are continually reexamined in light of scientific analysis. It is these principles that distinguish the profession from other medical approaches:
First Do No Harm: Safe and effective natural therapies are used to promote health and minimize the risk of harmful side-effects.
The Healing Power of Nature: Naturopathic medicine recognizes an inherent self-healing process in the person that is ordered and intelligent. Sometimes, however, the healing is delayed or not working as would be expected. In these cases, naturopathic physicians act to identify and remove obstacles to healing and recovery, to give the body the tools it needs to heal, and to stimulate the body's own self-healing mechanisms.
Discover and Treat the Cause: Naturopathic physicians seek to discover and address the underlying cause of a disease, as opposed to treating symptoms as isolated and unrelated problems. Symptoms are an expression of the body's efforts to heal, and they themselves are not the cause. Suppressing the symptoms is like cutting the wires to the "Check Engine" light on your car without first looking under the hood.
Treat the Whole Person:  A holistic approach is utilized by considering multiple factors of health and disease, taking into account physical, mental, emotional, genetic, environmental, social, spiritual and other factors. Naturopathic recommendations are formulated specific to the individual's needs to maximize success.
Doctor as Teacher: The naturopathic doctor's role is one of education and empowerment, encouraging self-responsibility for health. Your naturopath is a doctor, a teacher, a counselor, a coach, and a partner with you in your quest for health and wellness.
Prevention: Prevention truly is the best "cure." This is done by assessing risk factors, determining susceptibility to disease, and defining appropriate lifestyle and other modifications to prevent illness or halt the progression of a disease process. The emphasis is on building health, not just fighting disease.
EDUCATION & TRAINING OF NATUROPATHIC DOCTORS
Naturopathic doctors are trained in the same basic science and clinical applications as conventional medical students.
Professionally Trained Naturopathic Doctors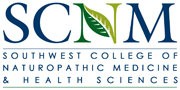 Naturopathic doctors (NDs), like Dr. Eric and Dr. Kristina, have attended a rigorous four-year graduate level medical program at an accredited naturopathic medical school, the Southwest College of Naturopathic Medicine in Tempe, Arizona.
Admissions requirements are comparable to those of conventional medical schools, which require a bachelor's degree and pre-med courses.
The ND course of study includes approximately 4,500 hours of academic and clinical training. The program leads to a Doctor of Naturopathic Medicine (ND) degree.
Naturopathic Medical Education
During the first two years of naturopathic medical school, naturopathic students are trained in the same basic science and clinical applications as conventional medical students. These studies include anatomy, physiology, biochemistry, pathology, and microbiology.
In the second two years of the program, ND students continue to take courses in conventional medical fields including cardiology, neurology, gynecology, pediatrics, and dermatology. They are also trained to interpret lab work, as well as pharmaceutical medications, specifically focusing on drug/herb/vitamin interactions.
During this time they also receive extensive training in holistic and nontoxic therapies with a strong emphasis on disease prevention and optimizing wellness. These modalities include therapeutic nutrition, botanical medicine, homeopathy, hydrotherapy, and counseling.
Clinical Training in Naturopathic Medical School
Naturopathic students intern for two years under the close supervision of licensed doctors in a clinical setting. This hands-on application of knowledge with actual patients complements and solidifies classroom learning into practical skills of health and healing.
NATUROPATHIC PHYSICIAN LICENSURE
Both Dr. Eric and Dr. Kristina have passed the NPLEX examinations, and qualify for a license in the states that license naturopathic physicians.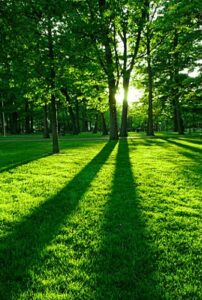 Currently, 22 states, the District of Columbia, and the United States territories of Puerto Rico and the United States Virgin Islands have licensing or regulation laws for naturopathic doctors.
In these states, naturopathic doctors are required to graduate from a four-year, residential naturopathic medical school and pass an extensive postdoctoral national board examination (NPLEX) in order to receive a license. Licensed naturopathic physicians must also fulfill state-mandated continuing education requirements annually. In addition, they have a specific scope of practice defined by their state's law.
North Carolina does not currently have a licensing law. Both Dr. Eric and Dr. Kristina have passed the NPLEX examinations, and qualify for a license in the states that license naturopathic physicians. They currently hold licenses to practice naturopathic medicine in the state of Vermont, keeping up with continuing education and other standards until the time that North Carolina develops its own licensing law.
Licensed Naturopathic Physicians vs Traditional Naturopaths
In a state like North Carolina that does not clearly define the practice of naturopathic medicine, there is some confusion between licensable naturopathic physicians, who have a four-year, graduate-level education and who have passed the NPLEX examinations, and traditional naturopaths, many of whom may have only received correspondence or online training. Both use the same initials, ND, as professional identification, which can make the distinction difficult for the public to identify. It is important to ask where your practitioner went to school and if they took the NPLEX board exam.
It is important to understand a traditional naturopath has different training than that of a naturopathic physician. We feel that those seeking health care should be able to make an informed distinction between those professionals with similar titles and the same identifying initials. Always check your practitioner's credentials to make sure you are working with the type of naturopath that suits your preference.
Naturopathic doctors in North Carolina who have graduated from an accredited four-year medical program are actively pursuing licensure for the state of North Carolina. Our goal is to achieve licensure for the state, thereby assuring the public that a person using the title of naturopathic doctor is a graduate from an accredited naturopathic medical program with training as a primary care doctor. This license will not put any other healthcare practitioner out of business, but rather will help clarify the different titles being used that is often confusing to the public.


If you would like to help in this effort to bring licensure of naturopathic doctors to North Carolina, please contact the North Carolina Association of Naturopathic Physicians (NCANP) or ask either doctor at Lewis Family Natural Health, and we will be happy to provide additional information.