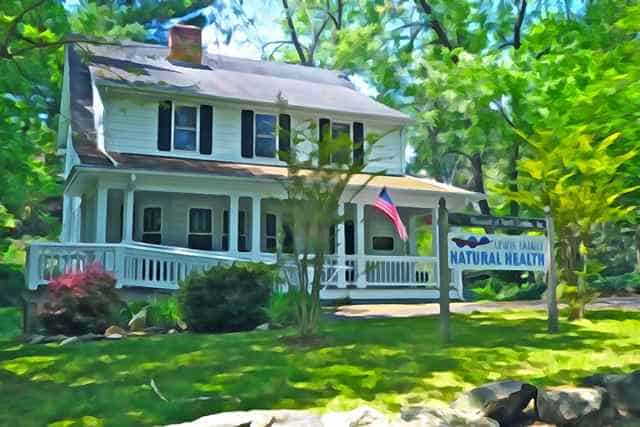 Thank you for choosing Lewis Family Natural Health for naturopathic health care. We look forward to meeting you soon!
In preparation for your first appointment, please download and complete the following information forms. You may print them and fill them out by hand or fill them out electronically using Adobe Reader. More detailed instructions are included in the download forms.
New Patient Series:
These forms are designed to help us learn as much about you as we can before your first visit. They may take some time to fill out, so don't wait until the last minute to start working on them!
Please mail, fax, or bring these completed forms to our office a few days before your first visit so your naturopathic doctor will have a chance to review them ahead of time.
If you wish to submit them electronically, please use this secure upload link.
Adults:
Adult New Patient Packet for Dr. Kristina
Adult New Patient Packet for Dr. Eric
Children (12 and Under):
Pediatric New Patient Packet for Dr. Kristina
Pediatric New Patient Packet for Dr. Eric
POLICIES AND FEE SCHEDULE
Payment: Payment is expected at the time services are rendered. We accept cash, personal checks, and most major credit/debit cards. There is a $25 fee for returned checks.
Deposit: Because our doctors only schedule one patient at a time, we ask for a $100 deposit to reserve all new patient visits. This deposit is applied to the cost of the first visit, and is fully refundable (minus a $15 processing fee) for appointments changed with at least 48-hours (2 business days) notice.
Cancellation policy: We have a 48-hour cancellation policy. For cancellations made less than 48-hours before your scheduled appointment, we reserve the right to charge a $50 fee for follow-ups; new patient visits will forfeit the $100 deposit. Missed appointments with no notice given will be billed for the full amount of the scheduled visit. We are willing to make exceptions for true emergencies that may prevent you from keeping your appointment; please contact us as soon as possible to make arrangements.
Insurance: At this time insurance plans in North Carolina do not cover naturopathic healthcare. Some HSA/Flex spending accounts will cover our services and products; please check with your plan for details.